Official Sponsor of the

Melbourne Art Festival!
Weekend Festivities

Festival Map
Photos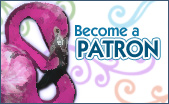 Make a donation to the

Scholarship Fund
through PayPal
Presenting Sponsor of Entertainment

Please join us for the 30th Annual Melbourne Art Festival. Entertainment starts on Saturday afternoon at 1pm with a lot of great local musical acts leading to our Saturday night street party featuring The Puzzlers and Mint Condition opening for Dave Shelley and Bluestone with the closing act Staring Blind.

Sunday's line-up is just as impressive! Beginning at 12 noon we will have some more great local music with a regional act, Grandpa's Cough Medicine going on at 2:15 for some outlaw bluegrass music. They will be followed by our closing act, local act The Groove Shoes, featuring musicians from multiple Brevard County bands. Thank you for helping the Melbourne Art Festival to continue to support our local musicians!!

Saturday • April 26, 2014

Sunday • April 27, 2014

1:00 pm
12:00 pm

2:00 pm
1:00 pm

3:00 pm
2:15 pm

4:00 pm
3:45 pm

5:00 pm

The Puzzlers

6:15 pm

7:45 pm

9:30 pm




Would you like be a Volunteer at the Melbourne Art Festival?
Visit our Volunteer page for more information.