Official Sponsor of the

Melbourne Art Festival!
Weekend Festivities

Festival Map
Photos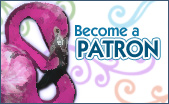 Make a donation to the

Scholarship Fund
through PayPal
Presenting Sponsor of Entertainment

Join us at the east end of the 29th Annual Melbourne Art Festival, right on New Haven Avenue, at US 1. Saturday evening, our featured bands are Beebs & Her Money Makers followed by The Crazy Carls. All shows are free. Don't miss the fun! .

Beebs & Her Money Makers
Saturday, April 27
7:15 p.m.

The Crazy Carls
Saturday, April 27
9:00 p.m.

Saturday • April 27, 2013

Sunday • April 28, 2013

1:00 pm
12:00 pm

2:00 pm
1:00 pm

Anna Delgado Duo

3:00 pm
2:00 pm

4:00 pm
3:00 pm

4:30 pm
4:00 pm

Kenny Cohen & Friends

5:30 pm
7:15 pm

9:00 pm




Would you like be a Volunteer at the Melbourne Art Festival?
Visit our Volunteer page for more information.