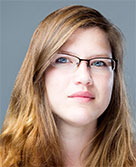 Jaime Aelavanthara, Assistant Professor in Photography and Foundations at the University of Tampa, received her BFA from the University of Mississippi and her MFA from Louisiana Tech University. Her work has been shown nationally and internationally in venues such as the Center for Fine Art Photography, The SOHO Photo Gallery in New York, and the Ogden Museum of Southern Art. Her photographs have recently been published in Designing Darkness by the Design Museum Den Bosch, Netherlands, 2022, and Routledge books "Using Botanicals to Tone Blueprints Naturally," 2021, and Cyanotype: The Blueprint in Contemporary Practice, 2019.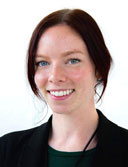 Diana Bryson is a graduate (BA, 2021) of the University of South Florida's art history program and plans to pursue higher education in the near future. She is currently the curator of the St. Petersburg College Foundation art collection and marketing + communications manager for the Leepa Rattner Museum in Tarpon Springs. FL. Bryson is inspired by artwork that comments on contemporaneous society and appreciates when artists push the boundaries of art to further spectator's understanding of the world around them. Rooted in community engagement, Bryson also co-founded Sunny Side Up Productions, an organization that works to make art events accessible to the public and creates opportunities for artists.
To learn more about her work visit Bryson's website: dbrysondealing.com.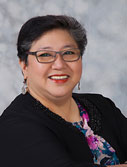 Dr. Thelma Lazo - Flores has been a design and visual arts educator in both the undergraduate and postgraduate level programs related to interior architecture, product and interface design, visual communications, and studio art programs in the US, Singapore, Japan and the Philippines for over twenty years. She also served in international capstone examination committees for several design programs with the University of Central England's Birmingham Institute of Art and Design, and Australia's Royal Melbourne Institute of Technology during her term in Singapore.
Further, she has professionally practiced for over ten years prior to joining the academia with commercial design projects in West Africa, Asia, USA, Canada, Middle East, and parts of Europe. She received her Ph.D. in Design Science and Planning from Chiba University, Japan with a full scholarship grant from the Japanese Ministry of Education. Her broad spectrum of creative related studies includes refereed international presentations, various published book chapters in the US, UK, Finland, Italy, India, and Japan. Her peer-reviewed articles cover the areas of spatial design studies, applied theory and practice, and socio-cultural issues affecting arts and design.
In addition, she remains active in her creative scholarship as she explores the Japanese concepts of 'wabi-sabi and 'mono no aware' expressed in multiple media from colored pencil to watercolor. One can disclose the multiplicity of story lines or pleasant cues that construe some of spatial memories filled with both bliss and melancholy. Deep in illuminating derivatives of diverse concepts, the ideas are constantly and characteristically sparked from lyrical inspirations. Many of her illustrations have been used in book publications, won international awards, and featured in peer-reviewed illustration books, and exhibited at several international cities.
At MIUAD, she currently teaches in four programs: MA Design and Media Management, MFA Visual Arts, BFA Graphic Design and the BFA Interior Design.